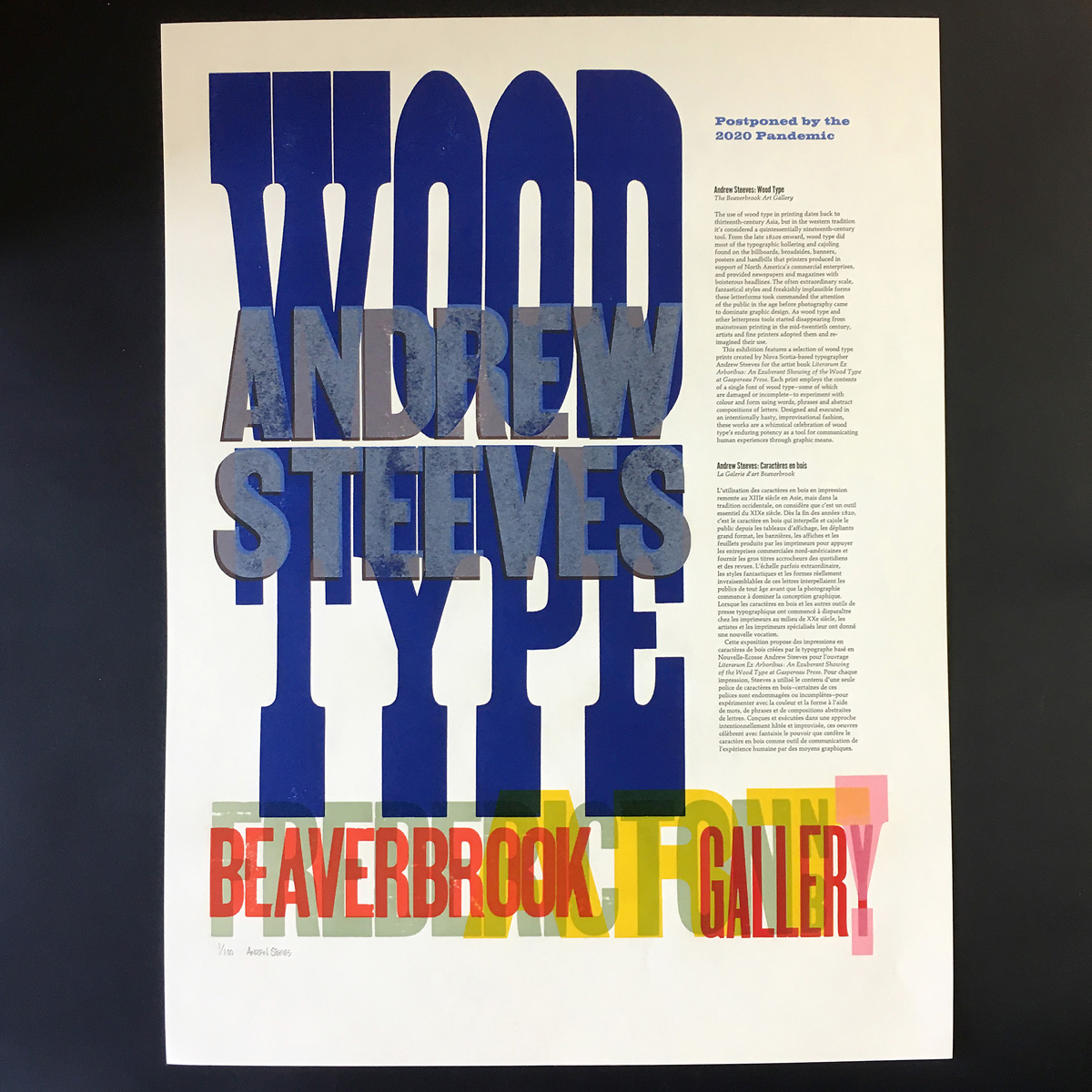 [ Large Image ]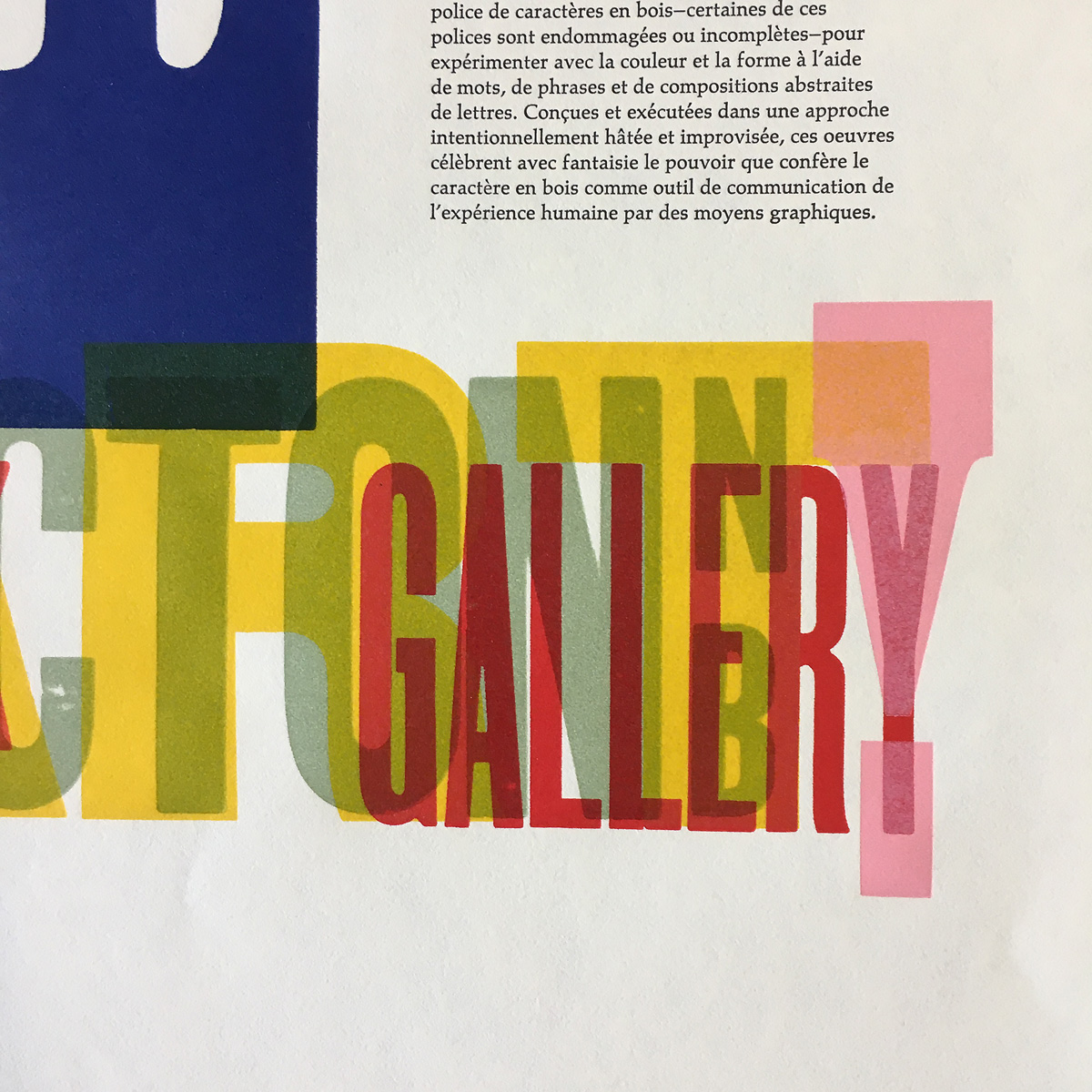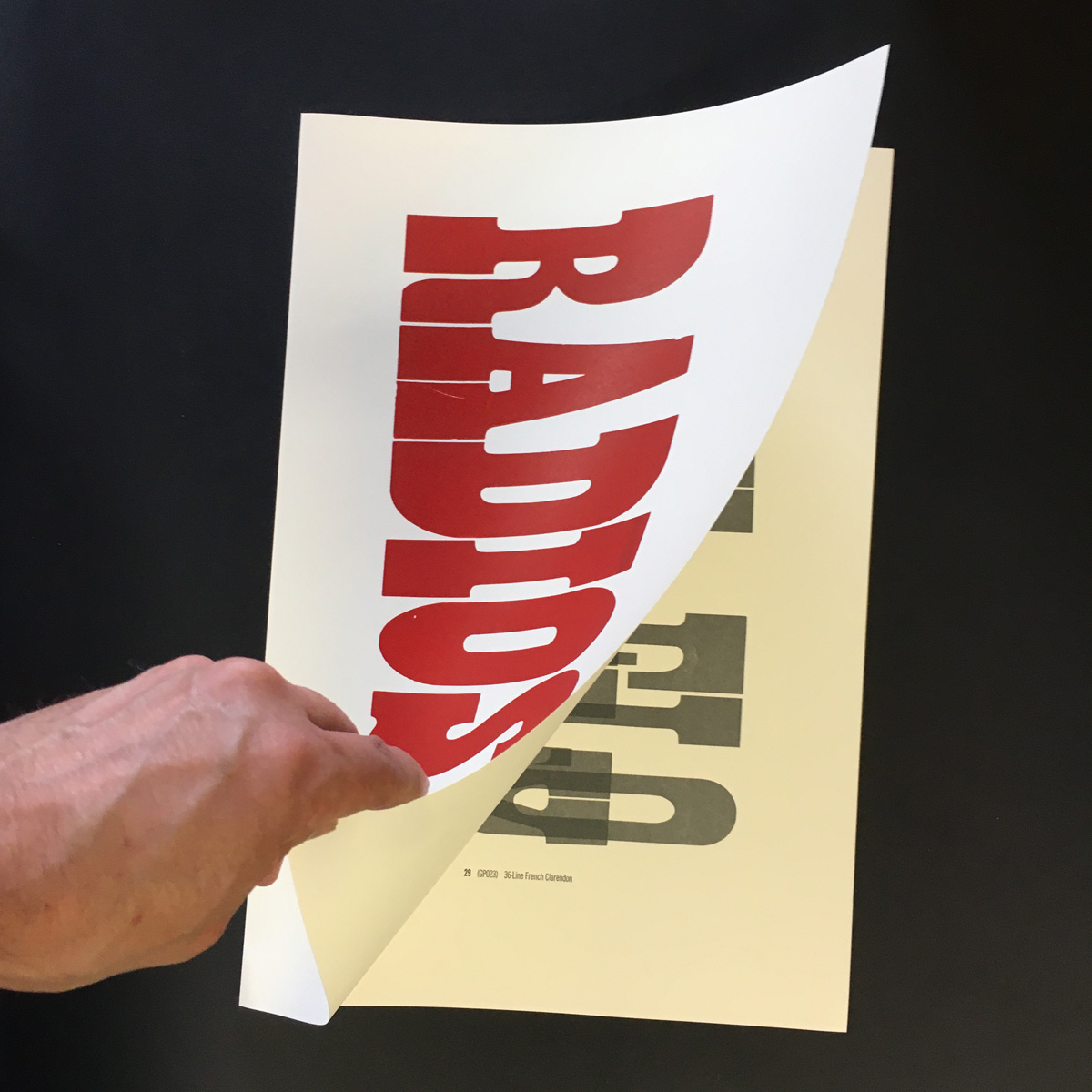 'Wood Type' Exhibition Poster: plus four prints from Literarum Ex Arboribus

Andrew Steeves


2020 / Prints / $100.00
Fine / 1 poster, plus 4 prints.
This price is inclusive of shipping within North America. Please inquire at info@gaspereau.com for the cost of shipping outside North America.
Edition is out of print
Gaspereau Press is offering a special package of letterpress-printed wood type prints. The package includes a 10-colour letterpress-printed exhibition poster and four randomly-selected wood type prints from Andrew Steeves's recently completed limited-edition book Literarum Ex Arboribus: An Exuberant Showing of the Wood Type at Gaspereau Press.

THE POSTER: The poster was printed for an exhibition of wood type prints selected from Literarum Ex Arboribus. This solo exhibition was scheduled to open at the Beaverbrook Art Gallery in Fredericton, NB, in August 2020, but has been postponed for at least 18 months due to the pandemic. The poster was printed letterpress from wood and metal type, in 10 colours, on 100% cotton Stella Text paper, 17.5 × 23.5 inches. These 100 copies have been printed with the phrase "Postponed by the 2020 Pandemic" instead of an exhibition date and have been signed and numbered by Andrew Steeves.

THE PRINTS: Andrew Steeves designed and printed 150 different wood type specimens while making Literarum Ex Arboribus, and a few copies of each sheet were left over after the edition was bound. These extra sheets are what we are including in this package. Typically, these prints display a single face of wood type printed in two or more colours on Mohawk Superfine paper. The sheets are 25 × 18.5 inches, folded to 12.5 × 18.5 inches to make a folio that has a print on each recto page. Each package will include two randomly-selected sheets (four prints).


Other Books by this Author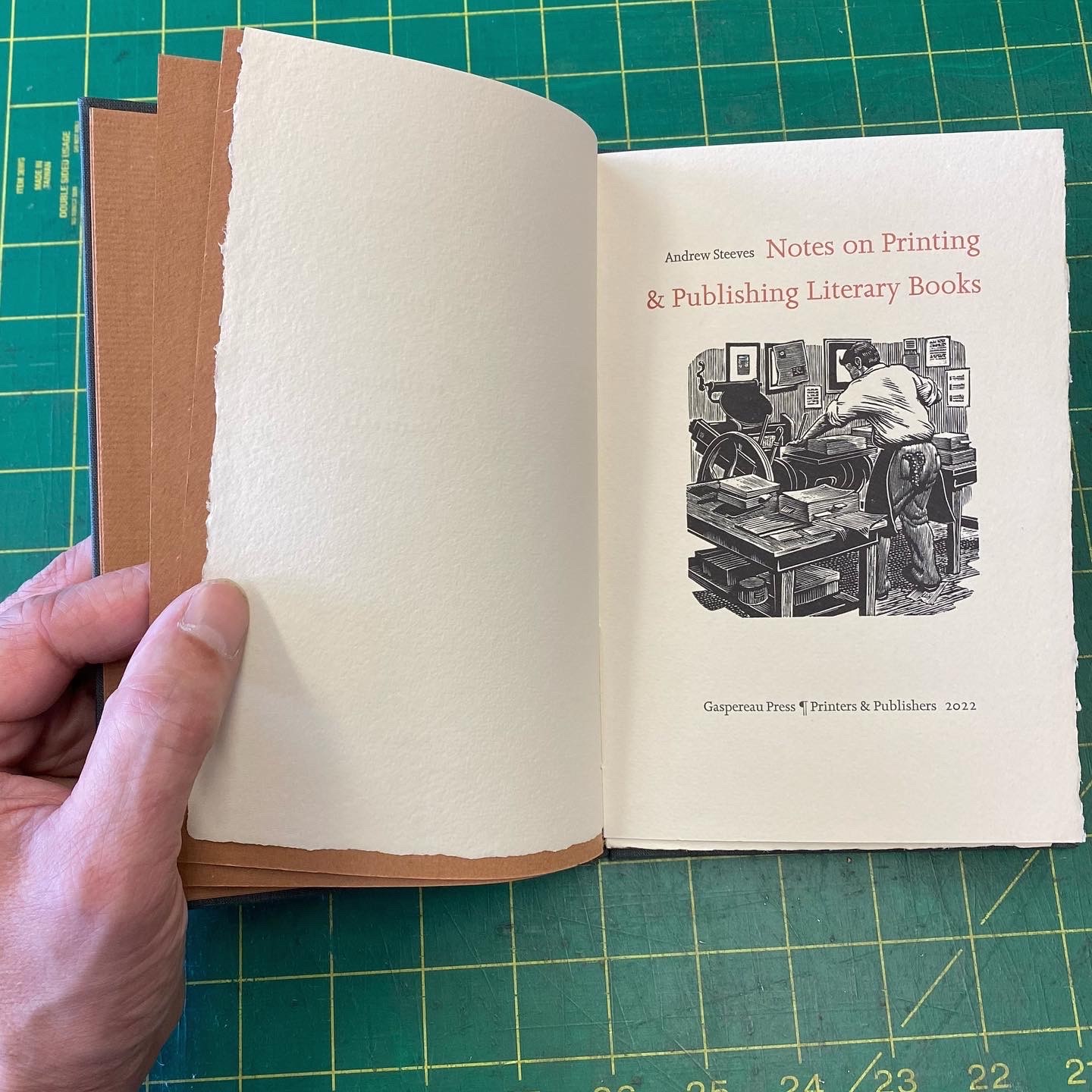 Notes on Printing and Publishing Literary Books

Andrew Steeves, Wesley Bates

2022 / Essay / $180.00 CAN
Fine / 24 pp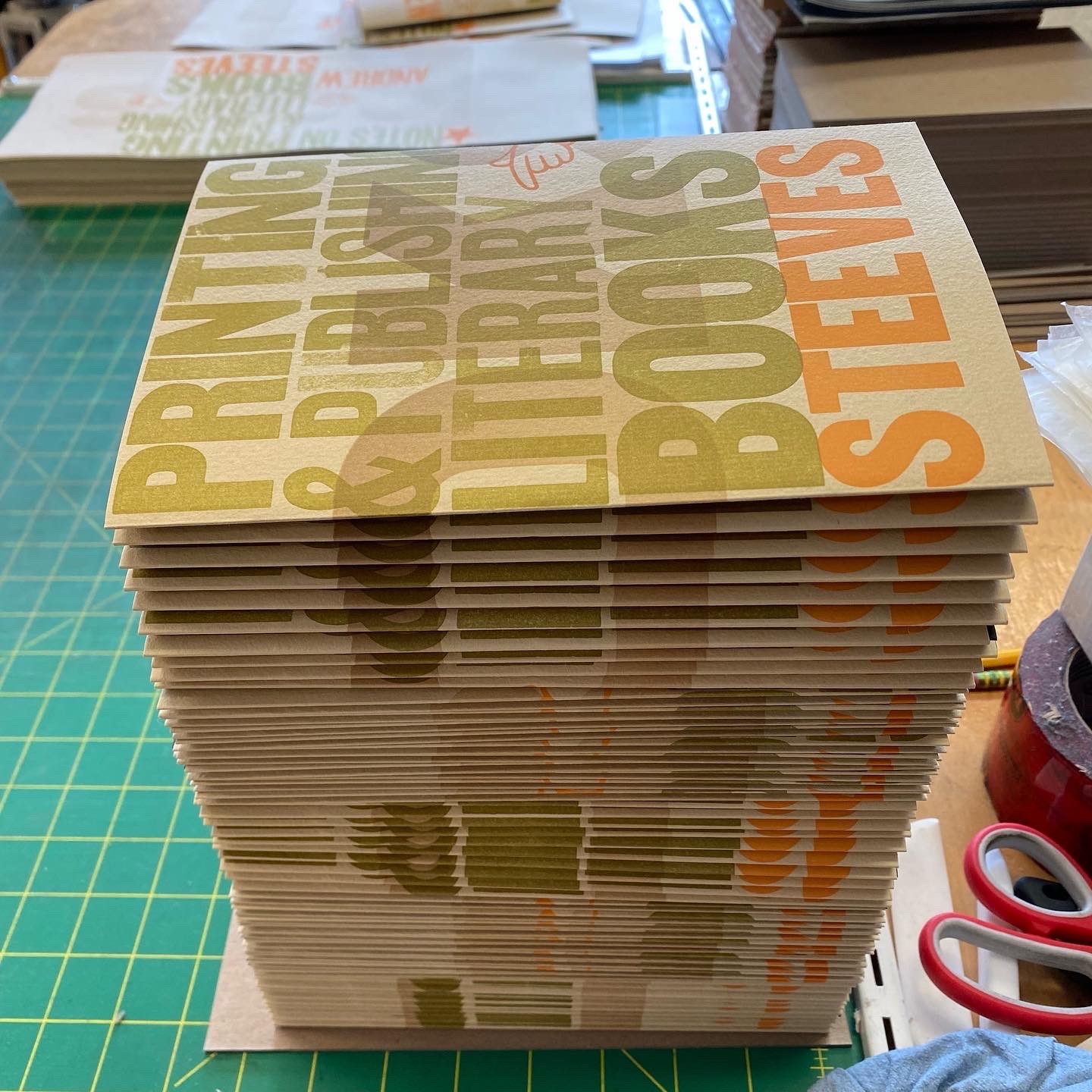 Notes on Printing and Publishing Literary Books

Andrew Steeves, Wesley Bates

2022 / Essay / $50.00 CAN
Fine / 24 pp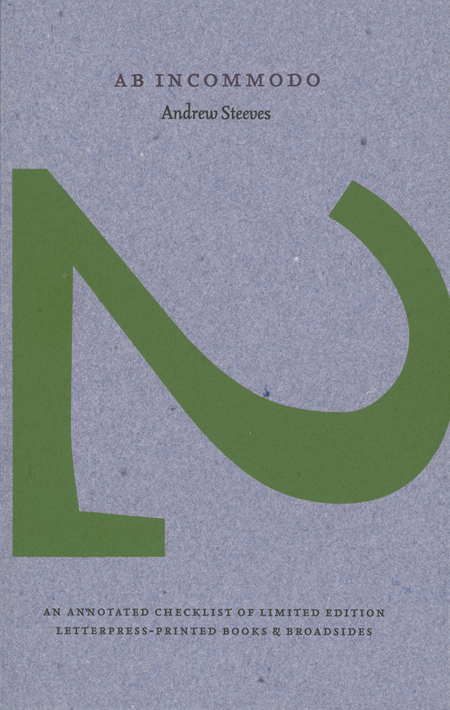 Ab Incommodo: An Annotated Checklist of Limited Edition Letterpress-printed Books and Broadsides

Andrew Steeves

2022 / Design/Book/Graphic Arts/Typography / $19.95 CAN
9781554472352 / Trade paper / 64 pp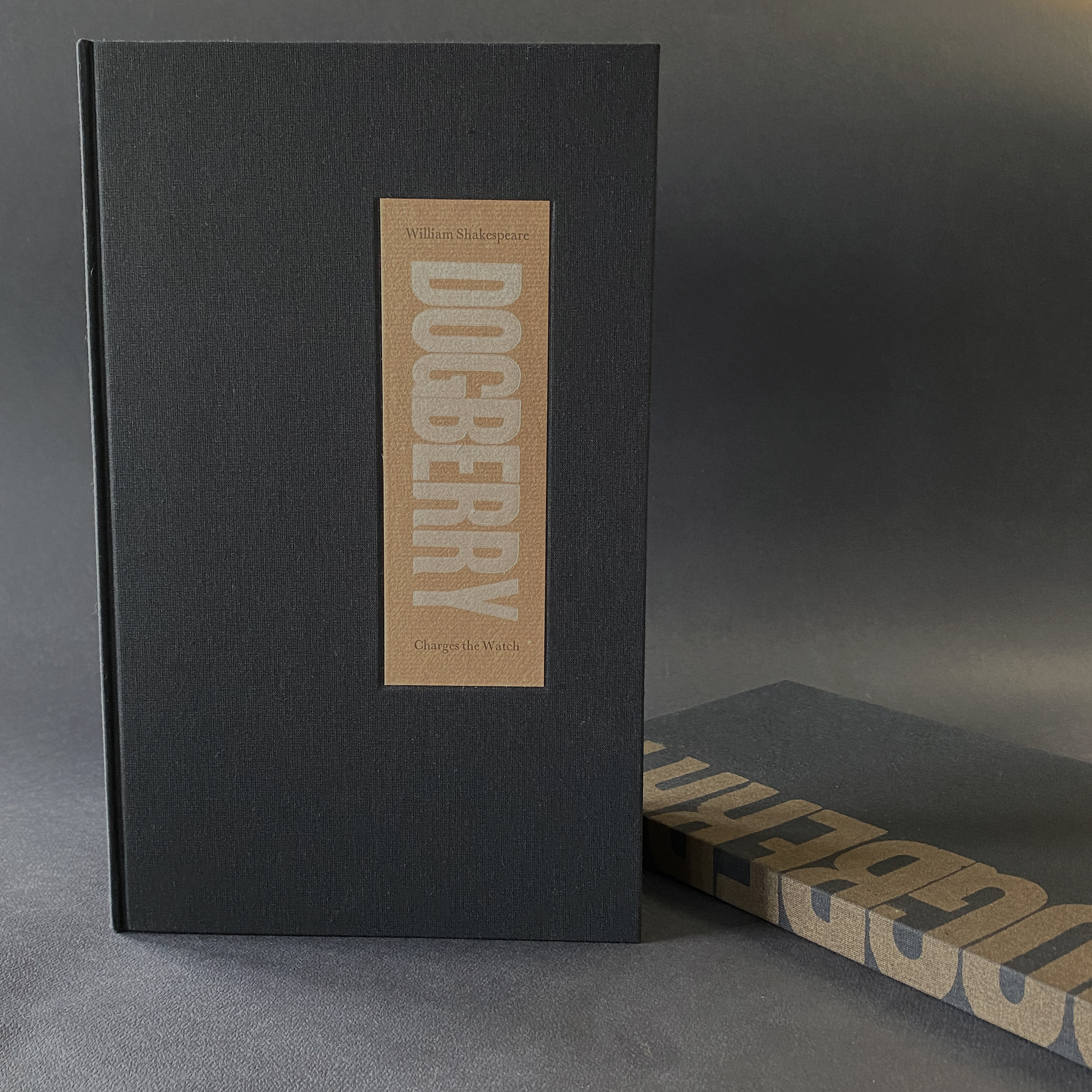 Dogberry Charges the Watch: Being A Snippet from His Comedy 'Much Ado About Nothing'

Andrew Steeves

2021 / / $200.00 CAN
Fine / 24 pp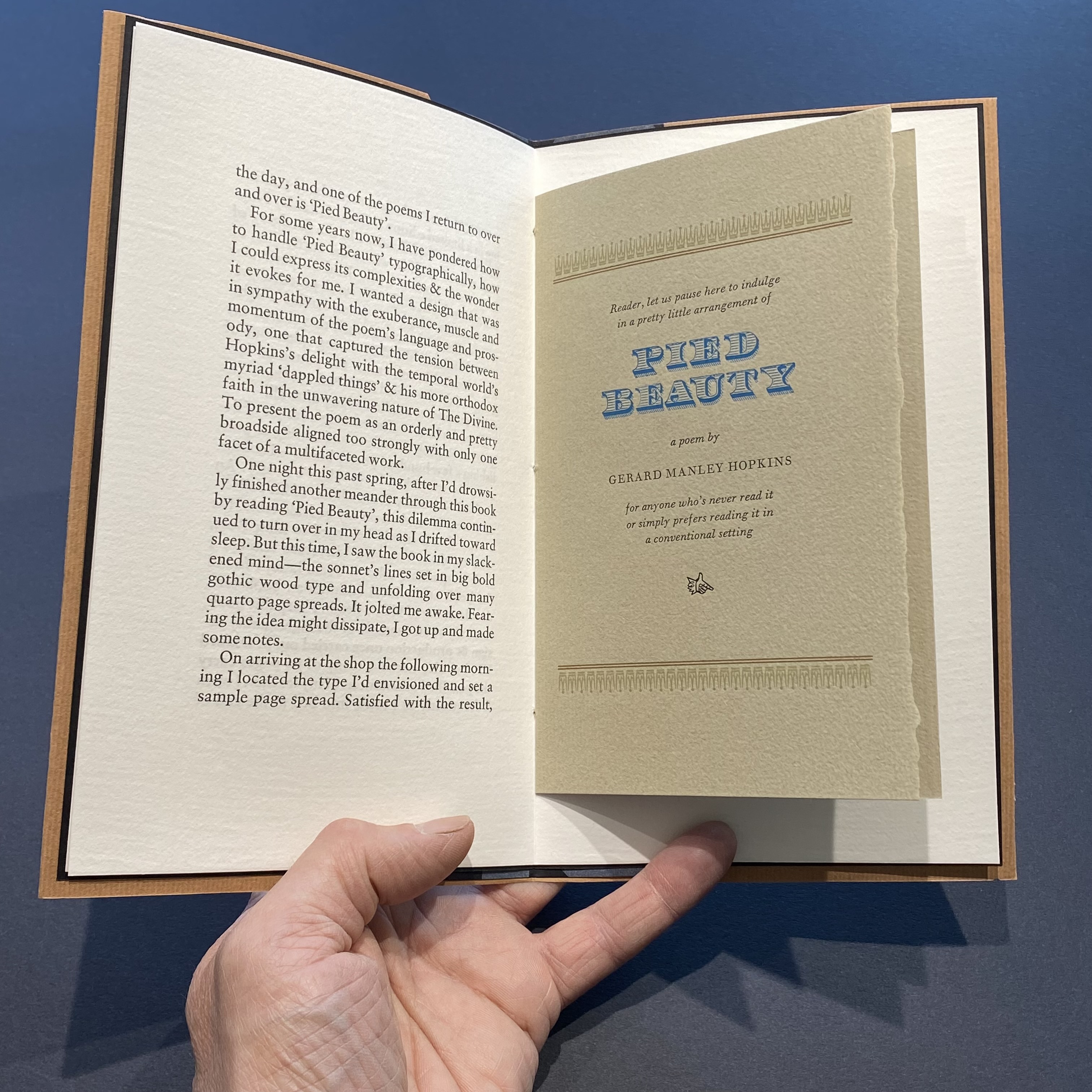 A Prospectus for a Wood Type Edition of Gerard Manley Hopkins's 'Pied Beauty'

Andrew Steeves

2021 / Essay / $25.00 CAN
Fine / 12 pp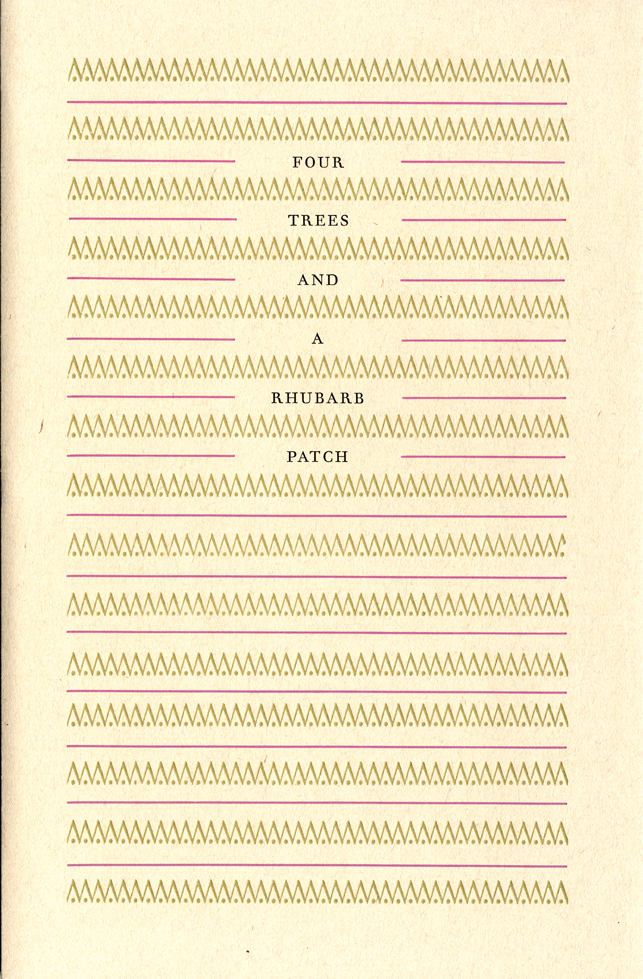 Four Trees and a Rhubarb Patch

Andrew Steeves

2018 / Poetry / $30.00 CAN
Fine / 16 pp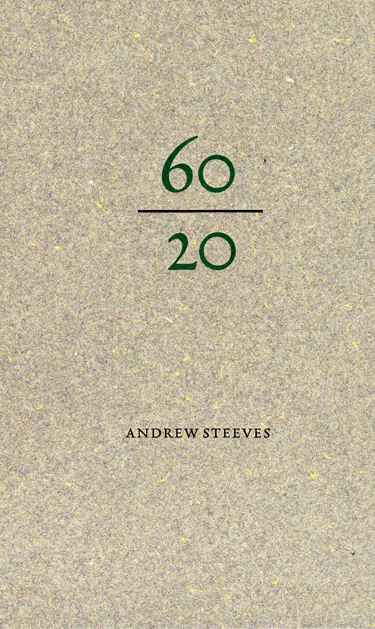 Sixty Over Twenty: Letterpress Books & Broadsides Printed at Gaspereau Press, 1997–2017

Andrew Steeves

2017 / Design/Book/Graphic Arts/Typography / $24.95 CAN
9781554471799 / Trade paper / 80 pp
Jack McMaster at Gaspereau Press

Andrew Steeves

2016 / Biography / $2.95 CAN
9781554471652 / Pamphlet / 16 pp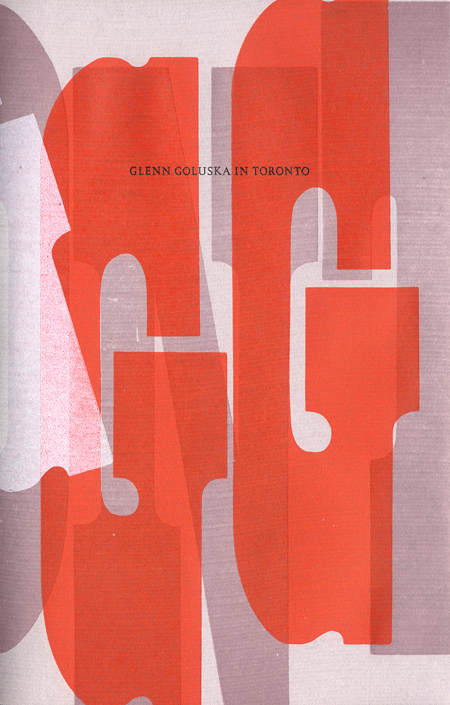 Glenn Goluska in Toronto

Andrew Steeves

2016 / Printing History / Biography / $75.00 CAN
9781554471591 / Fine / 24 pp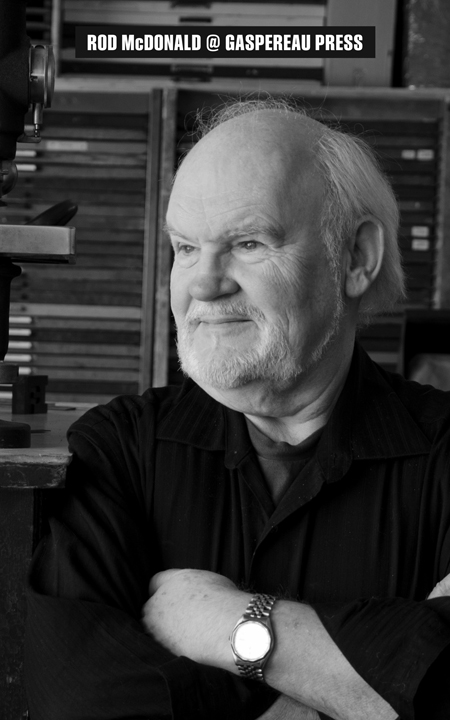 Rod McDonald @ Gaspereau Press

Andrew Steeves

2015 / Art / $2.95 CAN
9781554471478 / Trade paper / 16 pp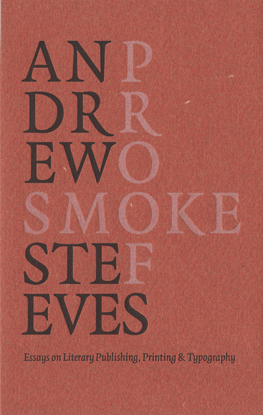 Smoke Proofs: Essays on Literary Publishing, Printing & Typography

Andrew Steeves

2014 / Essays / $24.95 CAN
9781554471416 / Trade paper / 160 pp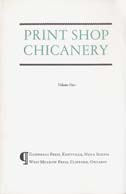 Print Shop Chicanery

Andrew Steeves, Wesley Bates

2003 / History / $10.00 CAN
9781894031820 / Pamphlet / 6 pp