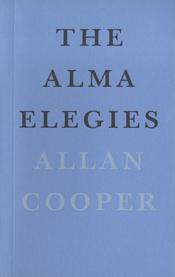 [ Large Cover ]
[ Add to Cart ]
The Alma Elegies

Allan Cooper


2007 / Poetry / $15.95
9781554470365 / Trade paper / 48 pp
A two-part volume of poetry, Allan Cooper's Alma Elegies pairs the poems from his very first book with new poems written in the same place. The first half of the book was written in the autumn of 1978, when Cooper was living alone in his great-uncle's house. These poems were published the following year in Blood-Lines. Twenty-five years later, having raised a family in the same house, Cooper has written a series of reflections or 'answering poems' about occupying that space and about the coming of winter years later.

Cooper's early poems attend to the qualities of light, the texture of the soil, the turning of leaves and the build-up of snow with the gradual onset of winter. Inside the house, Cooper comes to know rooms still occupied by his ancestors as he makes space for his own occupation as a descendant and as a poet. These realizations are accompanied by tributes to the work and lives of other artists – Herman Hesse, Vincent Van Gogh, Robert Bly – whose paths inspire Cooper's own and whose painting and writing supply images parallel to those in his immediate surroundings.

In the second half of the collection, entitled 'The Gathering Cold,' Cooper offers reflections imbued with some of the same local imagery and personalities. These new poems also acknowledge the weight of decades gone by and the sense of belonging that has developed over time. Cooper's work engages the spirit of days and lives passed, and the animism of his environs. Here too, former existence filters into the present, as the light of bygone mornings colours the poet's view of ones that follow, and bygone generations continue to fill the rooms of his family's home.

According to the author: "In the fall of 2004, I told poet Harry Thurston that it had been twenty-five years since my first book, Blood-Lines, was published, and about fifteen years since it had gone out of print. I wanted to do something with it, but it seemed too small on its own. Harry suggested that I write a new sequence of poems to accompany it. The time seemed right: for years I had lived in the ancestral house in Alma, NB, with my family. But now my daughter was entering university and my wife was teaching full time. During the days I found myself in an ocean of solitude. So I started writing answering poems. The tradition seems lost now, but Wang Wei and P'ei Ti wrote the Wang River Sequence over 1200 years ago – twenty poems each. The object was for one poet to write a poem, and the other to answer him. I decided to write answering poems to myself, still facing many of the issues and concerns I felt in 1978."

Other Books by this Author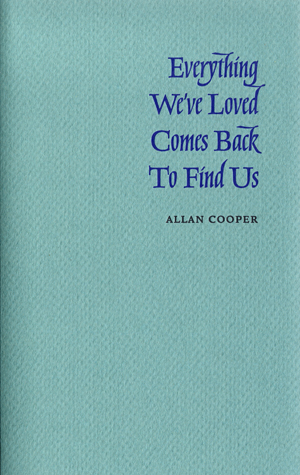 Everthing We've Loved Comes Back To Find Us

Allan Cooper

2017 / Poetry / $19.95 CAN / $19.95 US
9781554471683 / Trade paper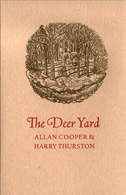 The Deer Yard

Harry Thurston, Allan Cooper

2013 / Poetry / $17.95 CAN / $17.95 US
9781554471201 / Trade paper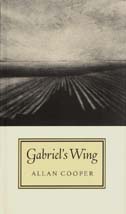 Gabriel's Wing

Allan Cooper

2004 / Poetry / $18.95 CAN / $18.95 US
9781894031837 / Trade paper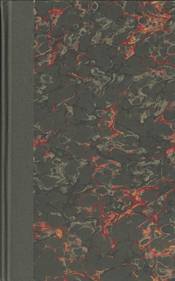 Singing The Flowers Open

Allan Cooper

2001 / Poetry / $49.95 CAN / $49.95 US
9781894031400 / Fine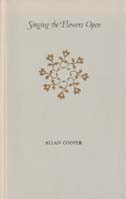 Singing the Flowers Open

Allan Cooper

2001 / Poetry / $14.95 CAN / $14.95 US
9781894031394 / Trade paper