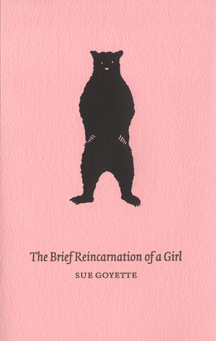 [ Large Cover ]
[ Add to Cart ]
Recent Media:
Congratulations to Sue Goyette, author of The Brief Reincarnation of a Girl, 2017 winner of the ReLit Award for Poetry.
The Brief Reincarnation of a Girl

Sue Goyette


2015 / Poetry / $19.95
9781554471461 / Trade paper / 64 pp
In 2006, a four-year-old Massachusetts girl died from prolonged exposure to a cocktail of drugs that a psychiatrist had prescribed to treat ADHD and bipolar disorder; her parents were convicted of her murder. In The Brief Reincarnation of a Girl, Sue Goyette strives to confront the senselessness of this story, answering logics failure to encompass the complexity of mental illness, poverty and child neglect (or that of our torn and tangled social safety net) with a mythopoetic, sideways use of image and language. Avoiding easy indignation, Goyette portrays the court proceedings usual suspects in unusual ways (the judge, the jury, the lawyers, the witnesses and the girls troubled parents), evokes the ghost of the girl, personifies poverty as a belligerent bully and offers an unexpected emblem of love and hope in a bear. Like the utterances of a Shakespearean fool, Goyettes quirky, often counter-logical poems offer a more potent vision of reality than any documentary account, her eulogy for a girl society let down renewing the prospect for empathy and change.



Other Books by this Author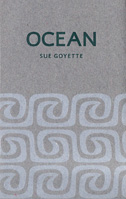 Ocean

Sue Goyette

2013 / Poetry / $19.95 CAN / $19.95 US
9781554471225 / Trade paper