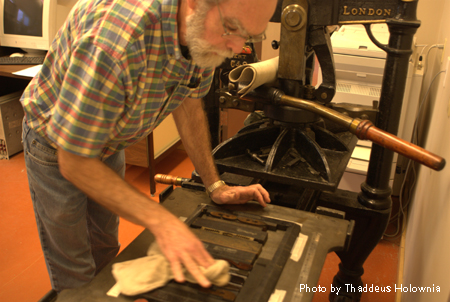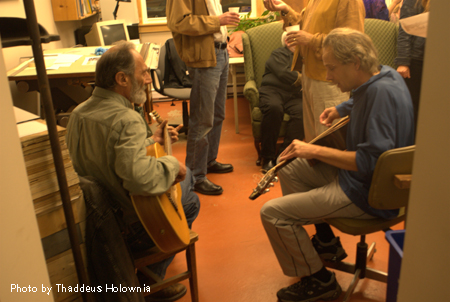 Gaspereau Press Wayzgoose and Open House
Saturday October 26, 2019
It's time to mark Saturday October 26 on your calendar and to start looking for cheap flights so that you can attend the 2019 Wayzgoose and Open House at Gaspereau Press. This is not one of those faux wayzgeese that are really just flea markets, book fairs or overpriced design conferences in disguise, where some bearded New York City hipster in impossibly clean running shoes gives a vapid talk about 'design trends'. (Yawn.) No sir! The Gaspereau Press wayzgoose is simply a day spent hanging out in our busy trade printshop, getting some ink on paper. It is an opportunity to meet Gary and I, our staff, some of our inky friends and neighbours, and a couple of visiting printers we've brought in just for the occasion. It's a community event, open to anyone who loves the special thing that books and printing do in the culture, not just type nuts, bookbinders and printers (though they will be plentiful as usual). This year, our visiting strangers are Mary Bruno (Bruno Press) and Larry Thompson (Greyweather Press). Anyway, watch here for more details as summer turns to fall.