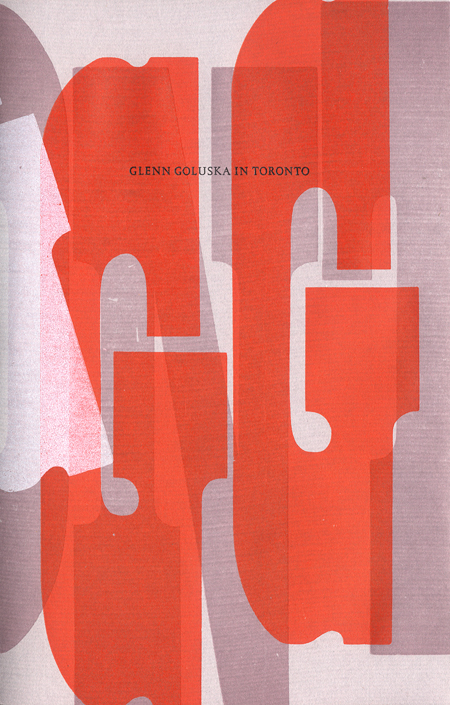 [ Large Image ]
Glenn Goluska in Toronto

Andrew Steeves


2016 / Printing History / Biography / $75.00
9781554471591 / Fine / 24 pp
Edition is out of print
The text of this book is based on a 2011 interview given by book designer and letterpress printer Glenn Goluska. In his narrative, Goluska reflects on the Toronto typographic scene of the late 1970s and early 1980s. This was a period of both technological chaos and extraordinary innovation in the typographic trade, as metal type and letterpress printing equipment were discarded in favour of a succession of photo- and digital-based type composition systems. Goluska describes his immersion in Toronto's thriving small press avant guard, from his friendships with typographers Stan Bevington, Robert MacDonald and William Rueter to his work with authors Margaret Atwood, Michael Ondaatje, bpNichol and Robert Kroetsch.

Born in Chicago, Glenn Goluska (1947–2011) studied modern languages at the University of Toronto. After establishing his reputation typesetting books at Toronto's infamous Coach House Press in the late 1970s, Goluska went on to found his own letterpress imprints (Imprimerie Dromadaire and Nightshade Press) and to design for both the Canadian Centre for Architecture and McGill-Queen's University Press in Montreal. In 2011, he was awarded the Alcuin Society of Canada's Robert R. Reid Award for his outstanding contribution to the book arts in Canada. His Linotype, press and type are now employed by Andrew Steeves at Gaspereau Press.

Detailed Specification: The book was composed in Sem Hartz's Juliana typeface on Goluska's model 31 Linotype, with an assortment of wood type on the title page and jacket. The text was printed from the metal using a Vandercook 219 ABP cylinder press and handmade paper from the now-closed Imago Paper Mill in California. (The paper remained from a batch purchased by Goluska in the early 1980s to print My Sam, a limited edition book commissioned in memory of Samuel Bronfman.) The sheets were folded and collated making 24 pages, then hand sewn into a black card stock cover with black linen thread. The cover was decorated with an ornament designed for Linotype by W.A. Dwiggins, printed in silver using Goluska's Vandercook Universal I AB cylinder press. The bound books were enfolded in a grey text-weight paper made in Germany by Zerkall. The jacket was printed in four colours using wood and metal type. All of these tasks were personally carried out by Andrew Steeves at Gaspereau Press. The edition was limited to 100 numbered copies.


Other Books by this Author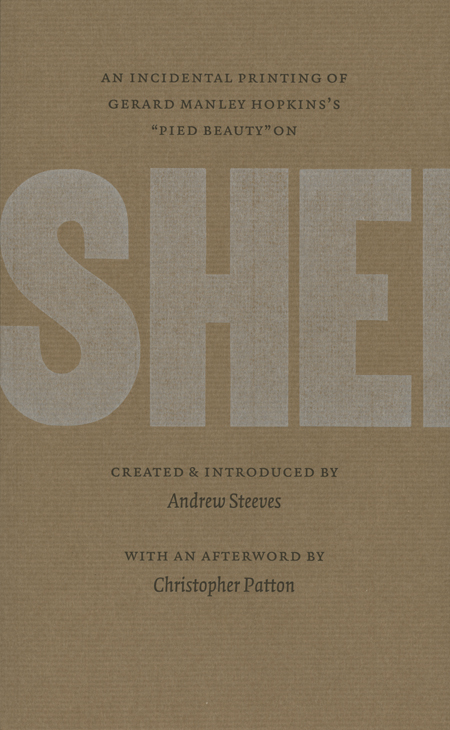 Slipsheets: An incidental printing of Gerald Manley Hopkin's "Pied Beauty"

Andrew Steeves, Christopher Patton

2023 / Poetry/Typography / $19.95 CAN
9781554472482 / Trade paper / 48 pp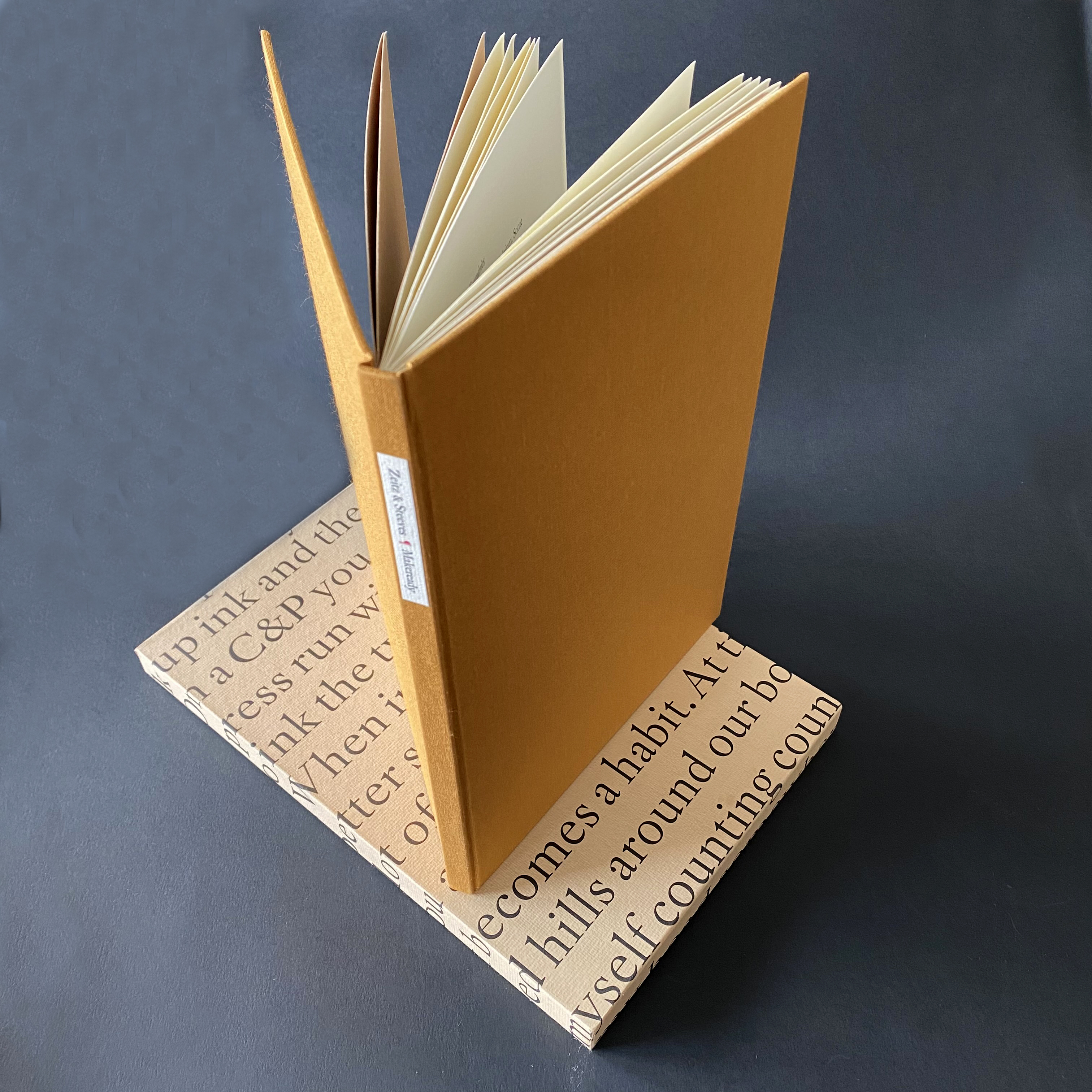 Makeready: An interview with Gray Zeitz of Larkspur Press

Andrew Steeves, Michael Hepher

2023 / Essay / $650.00 CAN
Fine / 40 pp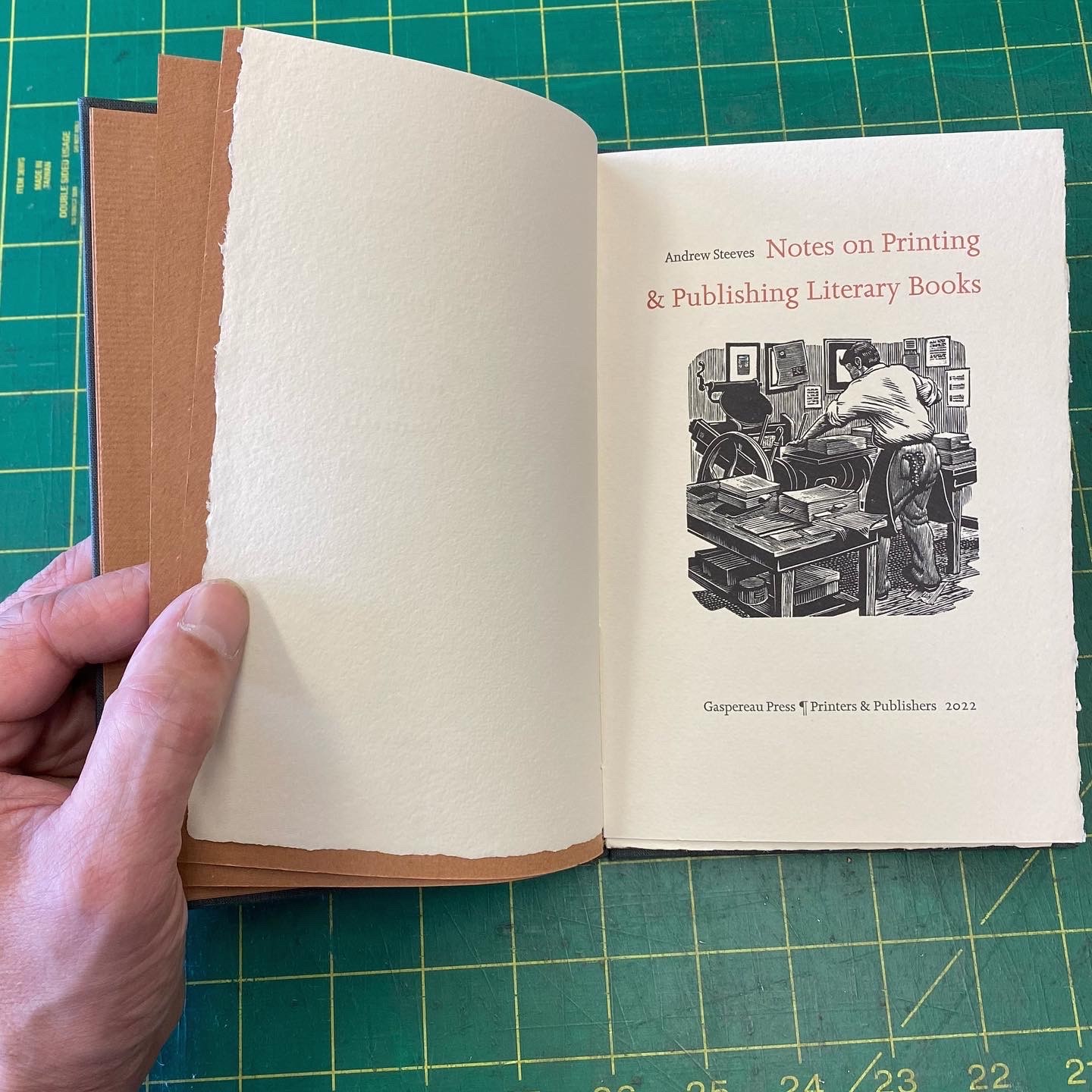 Notes on Printing and Publishing Literary Books

Andrew Steeves, Wesley Bates

2022 / Essay / $180.00 CAN
Fine / 24 pp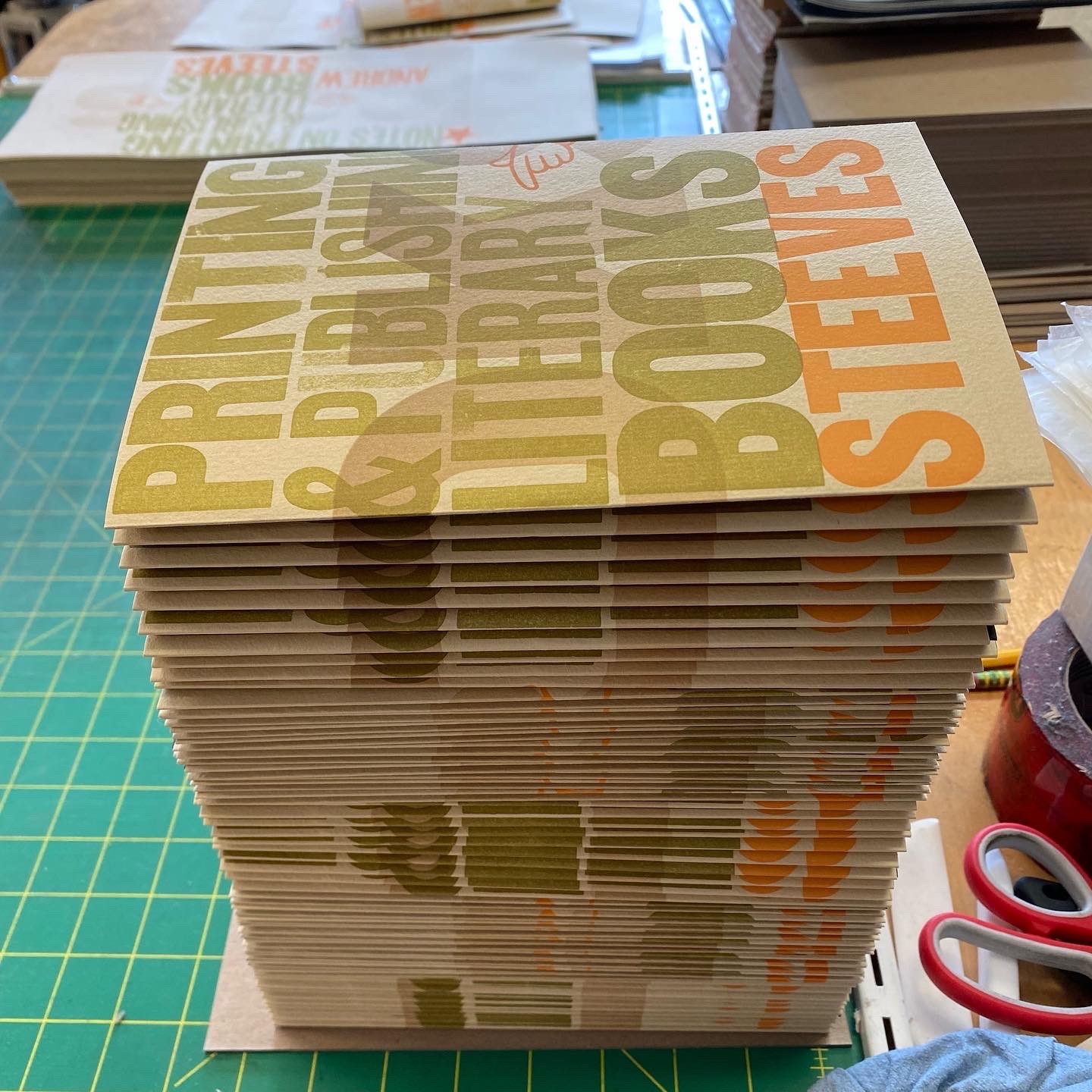 Notes on Printing and Publishing Literary Books

Andrew Steeves, Wesley Bates

2022 / Essay / $50.00 CAN
Fine / 24 pp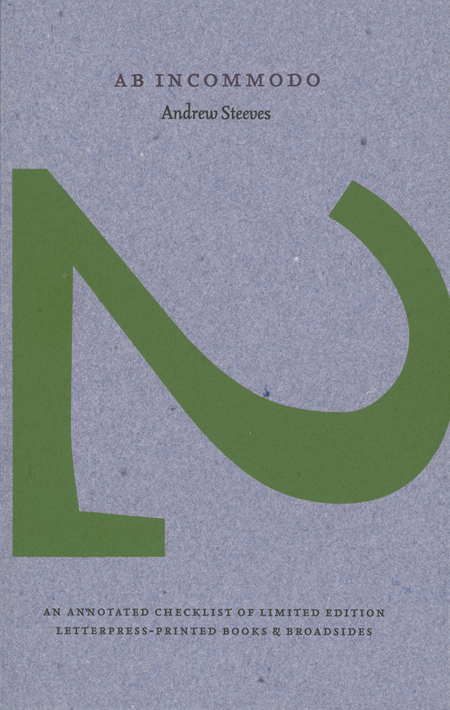 Ab Incommodo: An Annotated Checklist of Limited Edition Letterpress-printed Books and Broadsides

Andrew Steeves

2022 / Design/Book/Graphic Arts/Typography / $19.95 CAN
9781554472352 / Trade paper / 64 pp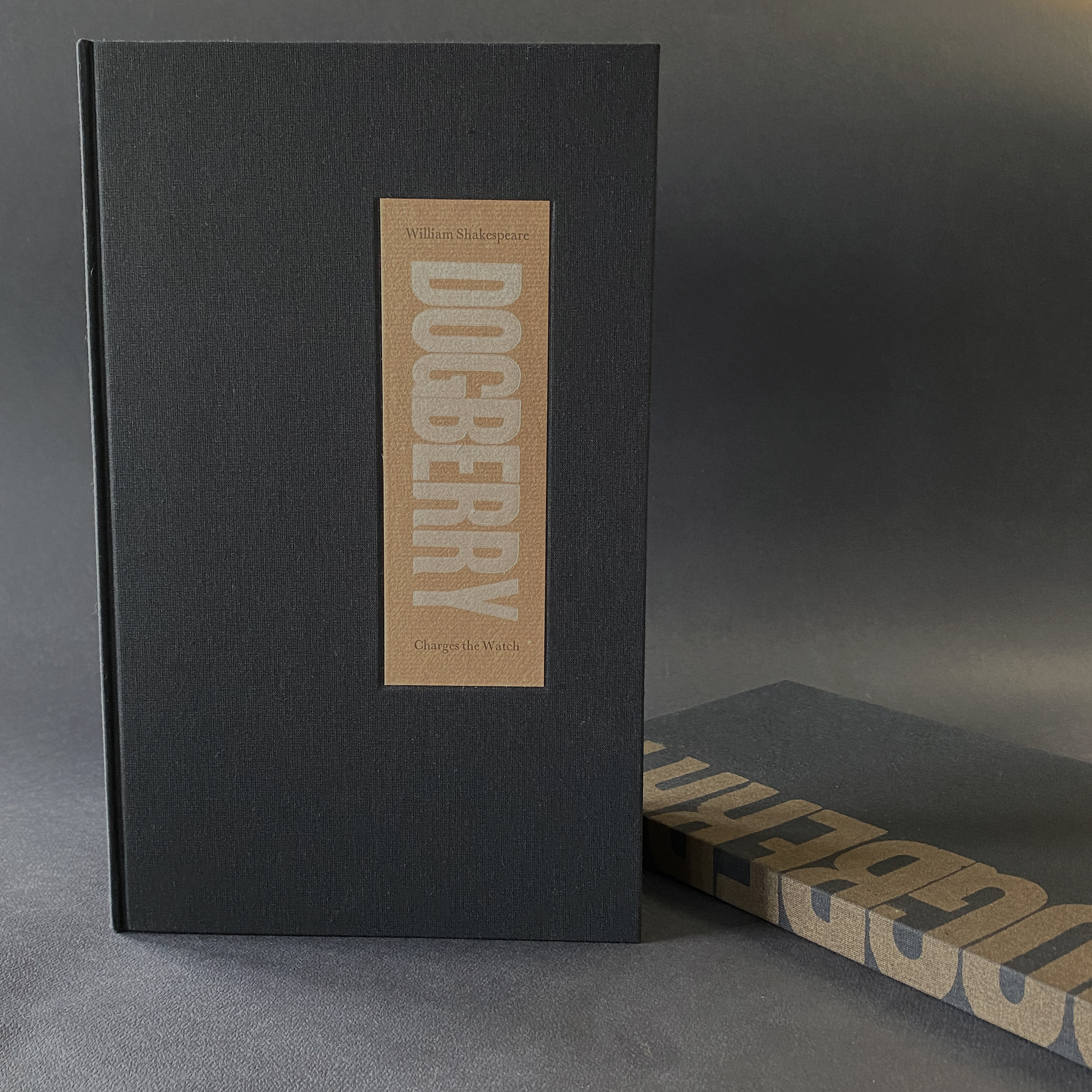 Dogberry Charges the Watch: Being A Snippet from His Comedy 'Much Ado About Nothing'

Andrew Steeves

2021 / / $200.00 CAN
Fine / 24 pp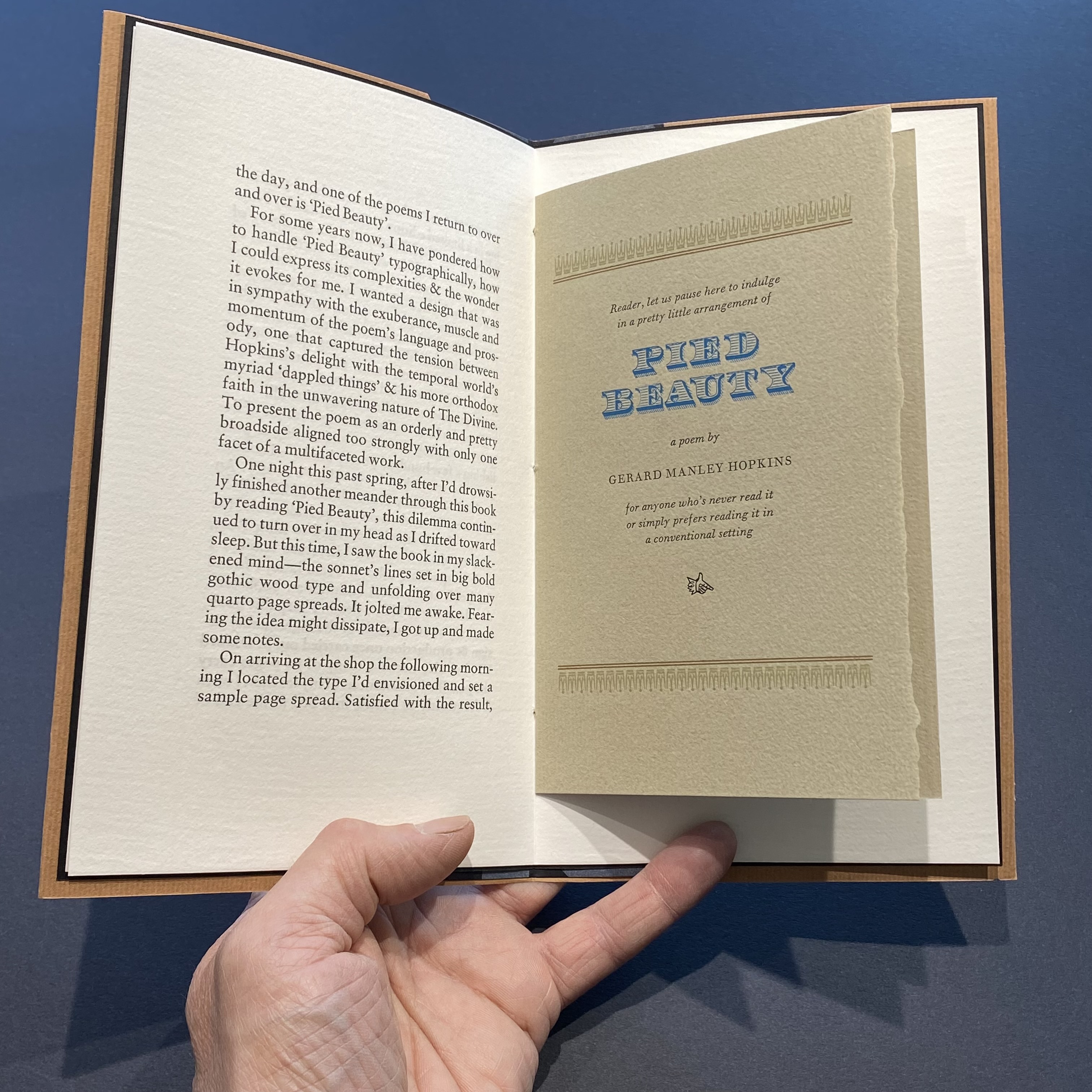 A Prospectus for a Wood Type Edition of Gerard Manley Hopkins's 'Pied Beauty'

Andrew Steeves

2021 / Essay / $25.00 CAN
Fine / 12 pp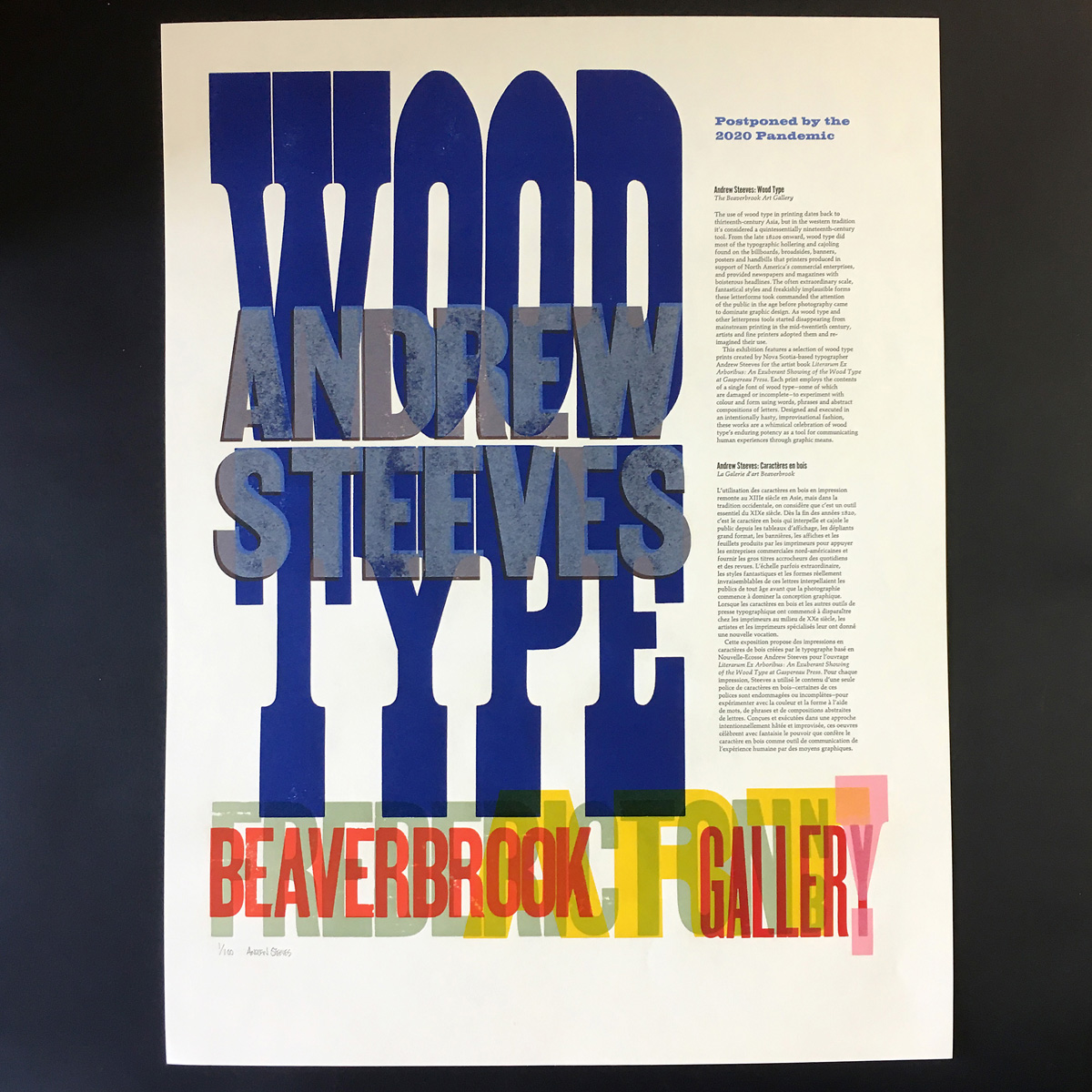 'Wood Type' Exhibition Poster: plus four prints from Literarum Ex Arboribus

Andrew Steeves

2020 / Prints / $100.00 CAN
Fine / 1 pp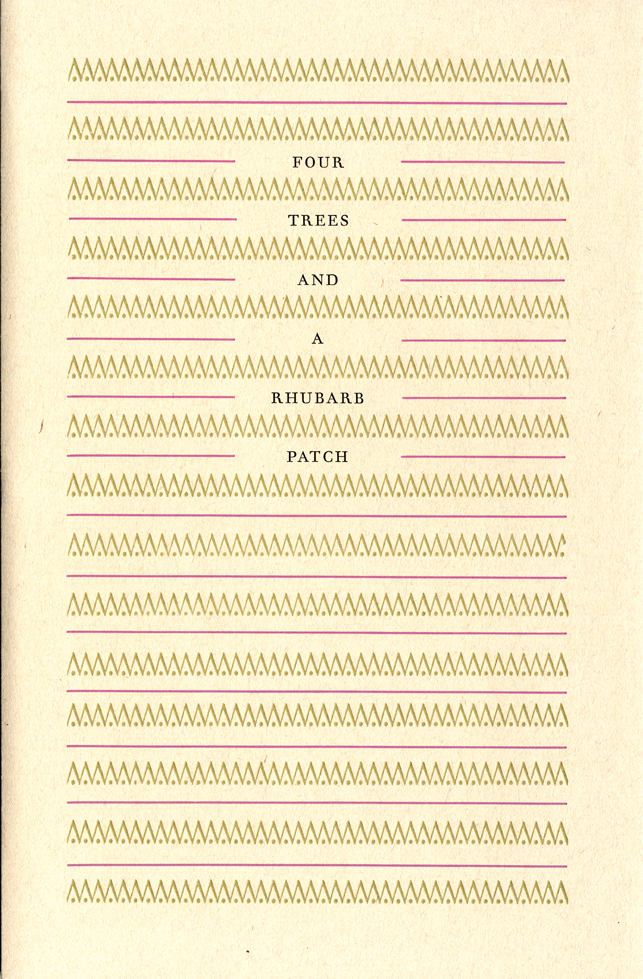 Four Trees and a Rhubarb Patch

Andrew Steeves

2018 / Poetry / $30.00 CAN
Fine / 16 pp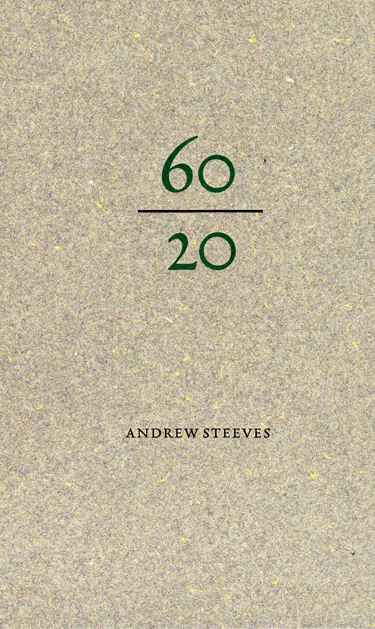 Sixty Over Twenty: Letterpress Books & Broadsides Printed at Gaspereau Press, 1997–2017

Andrew Steeves

2017 / Design/Book/Graphic Arts/Typography / $24.95 CAN
9781554471799 / Trade paper / 80 pp
Jack McMaster at Gaspereau Press

Andrew Steeves

2016 / Biography / $2.95 CAN
9781554471652 / Pamphlet / 16 pp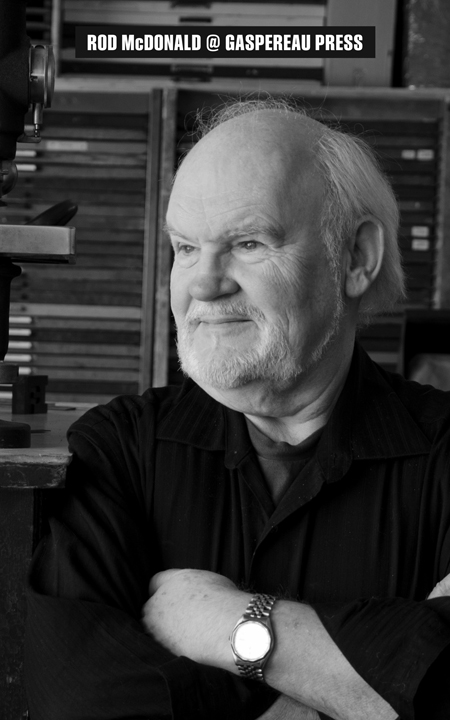 Rod McDonald @ Gaspereau Press

Andrew Steeves

2015 / Art / $2.95 CAN
9781554471478 / Trade paper / 16 pp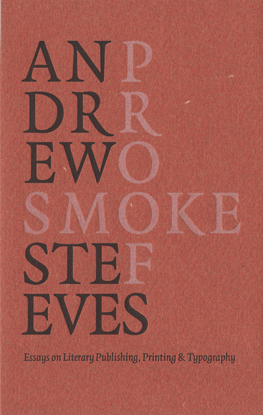 Smoke Proofs: Essays on Literary Publishing, Printing & Typography

Andrew Steeves

2014 / Essays / $24.95 CAN
9781554471416 / Trade paper / 160 pp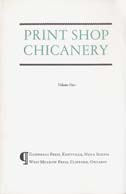 Print Shop Chicanery

Andrew Steeves, Wesley Bates

2003 / History / $10.00 CAN
9781894031820 / Pamphlet / 6 pp